Welcome to
Maple Hill Dentistry
Your friendly Burlington area dentist.
Welcome to
Maple Hill Dentistry
Your friendly Burlington area dentist.
full-scope general and
cosmetic dentistry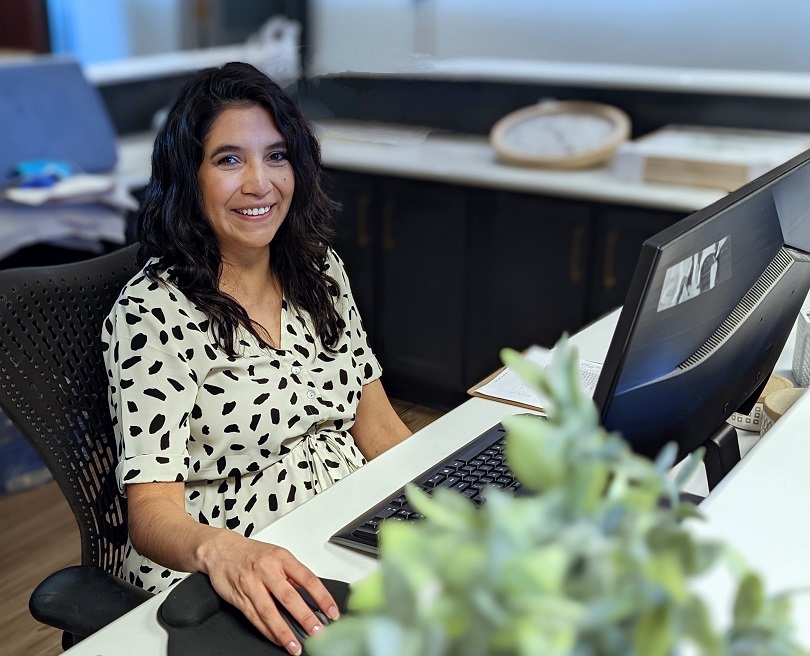 Dr. Ulises Melchor and his friendly dental team welcome you to our dental office, conveniently located on Maple Ave in Burlington, NC. We are pleased to see patients from Burlington and all surrounding communities, including Graham, Bellemont, Elon, Whitsett, Sedalia, and other areas of Alamance County.
We are a small, family-oriented and full-scope general and cosmetic dentistry practice with expertise in preventative dentistry, dental cleanings, restorative dental procedures, root canals, non-surgical gum infection therapy, tooth extractions, dentures, implants and many other dental treatments. We are a warm and welcoming dental practice dedicated to making your comfort our first concern.
Kids with healthy teeth grow up to be adults with healthy teeth. Your kids should start visiting a dentist as soon as their first tooth has erupted. Early dental visits also allow your child to develop a good relationship with their dentist. Many people grow up and are afraid of the dentist. If your child gets used to coming to the dentist at a young age and has positive experiences — they will likely never develop this common phobia.
Swelling and infection around a tooth is often related to an infection which has extended into the nerve chamber of a tooth. The pain and swelling can seem to come out of nowhere.
If the swelling and infection has remained confined to the mouth – these conditions can usually be treated in office. This treatment may include antibiotic prescription, root canal therapy, or tooth extraction.
Tooth pain can be one of the worst pains that a patient may experience. Our doctor is comfortable performing most routine surgical procedures in office. This includes pulling painful, broken teeth that cannot be saved.
To minimize or eliminate any pain, your dental extraction procedure will be performed under local anesthesia.
A dental crown, also sometimes called a 'cap,' is used to restore and protect a tooth that has been severely worn down, damaged, or cracked. A crown protects a weakened tooth from future catastrophic damage. If a crown is needed, but not done, this may increase the risk to eventually lose that tooth in the future.
Root Canal Therapy is necessary when a tooth has sustained damage to the nerve area.  It is also necessary if there is an infection inside the root of the tooth.


At Maple Hill Dentistry we are happy to provide our patients with full and partial dentures. If you feel like your denture is too loose, implants can be placed to snap in and "anchor" the denture.
Implants are a great option if you're missing a single tooth. They offer a complete replacement of an infected or broken-down tooth. The doctor will consult with you to decide the best direction for your case.
Everyone wants a bright smile. Our custom, professional strength tooth-whitening trays are stronger and faster acting than over-the-counter options.
Dental Services for Children
Fluoride Varnish Treatment
Call Now and Schedule an Appointment
Learn more about Maple Hill Dentistry and how we can help you maintain your smile by scheduling a visit today.
Having a cracked tooth pulled and a crown put on another one can never be described as a pleasant experience but Dr. Melchor and his staff made it as good as possible. Dr. Melchor knows what he's doing, explains things well and handled my stubborn tooth well. His team is kind and knowledgeable and I could tell that they all genuinely cared about me. I'll be back.
Dr Melchor is a kind and thoughtful dentist, nice modern facility. Will definitely recommend this office to friends in the area!
"Highly recommend this practice to anyone searching to become established! From the moment I entered, I was treated like a long standing patient. The office was extremely friendly, professional, and compassionate. Dr Melchor listened to my concerns and was extremely thorough with my options for the duration of my appointments. He followed up with a phone call to personally monitor my pain level after an office procedure and encouraged me to reach out with any issues/concerns thereafter. He genuinely cares about the well-being of his patients and their individual needs! My entire family will be establishing shortly. Again, I would give more than 5 stars if I could!! Highly recommend."
"I recently started going here and from the jump this staff and Doctors have gone above and beyond my expectations. They truly make you feel welcome and like you can TRUST them. Dr. Melchor actually called me personally and answered all my questions and more for about 15-20 minutes and got me in the next day just to make sure I was alright. All the way down the line great! assistants (Sara(h)?) front desk personnel (Christine) and I think the hygienist (Tyler) either way he is awesome too! lol Thank you guys!"
"The front desk staff and the dental staff and the Dr. Melchor himself are very professional, friendly and explained in detail the procedures done at each visit. I have been very impressed with Maple Shade Dental of East Peoria."